PMT menyediakan produk & layanan komprehensif yang mencakup berbagai layanan jaringan telekomunikasi seperti Managed Service, Network Rollout and Turnkey Service, IBC solution dan lainnya yang terkait


---
FTTX/FTTH Solution and Services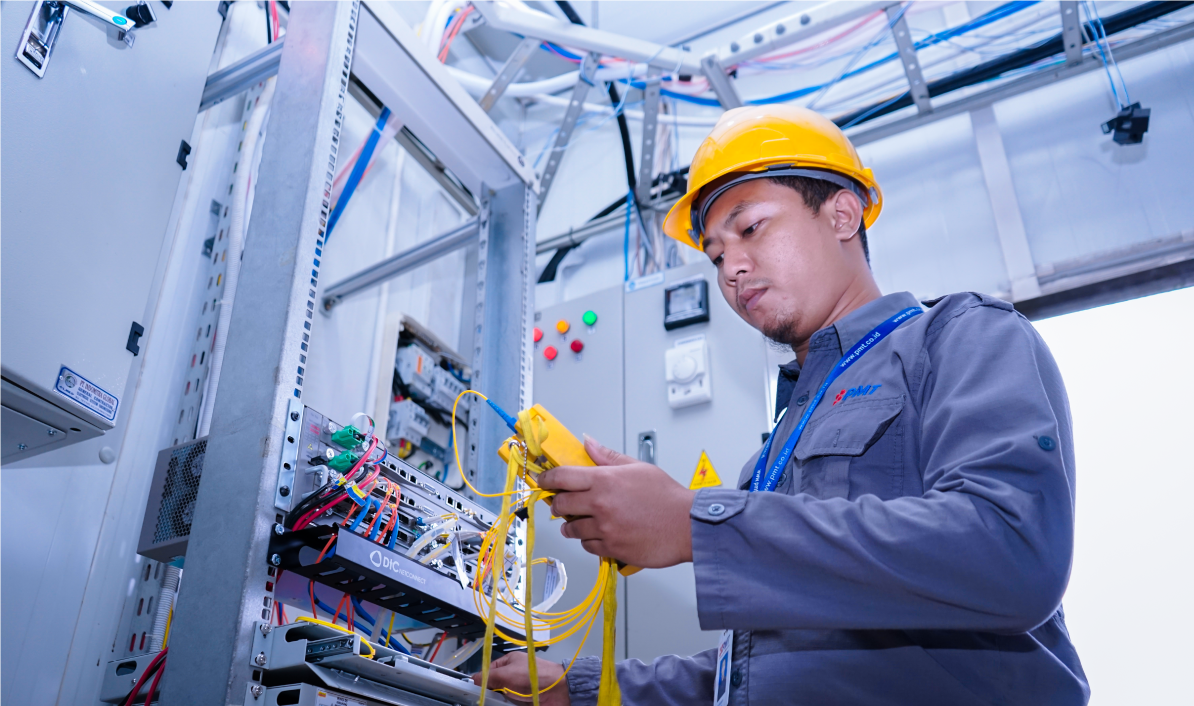 Kami menyediakan solusi dan layanan FTTx/FTTH Project Rollout dan Home Connection. FTTx (Fiber to the x) adalah istilah kolektif untuk berbagai topologi pengiriman serat optik yang dikategorikan menurut tempat kabel optik berakhir. Penerapan FTTH (fiber to the home), pemasangan kabel optik berakhir di rumah atau bisnis individu.
Layanan yang Ditawarkan:
- Site Maintenance Preventive Maintenance
- Corrective Maintenance
- Survey and Design
- Pole and accessories Installation Pulling ariel cable, underground HDPE Installation
- OTDR Test
- Fiber core splicing
- CPE and Home Connection
- Patrols
Permintaan untuk Dihubungi & Pertanyaan?
---