PMT menyediakan produk & layanan komprehensif yang mencakup berbagai layanan jaringan telekomunikasi seperti Managed Service, Network Rollout and Turnkey Service, IBC solution dan lainnya yang terkait


---
Operational Maintenance Managed Services Outsourcing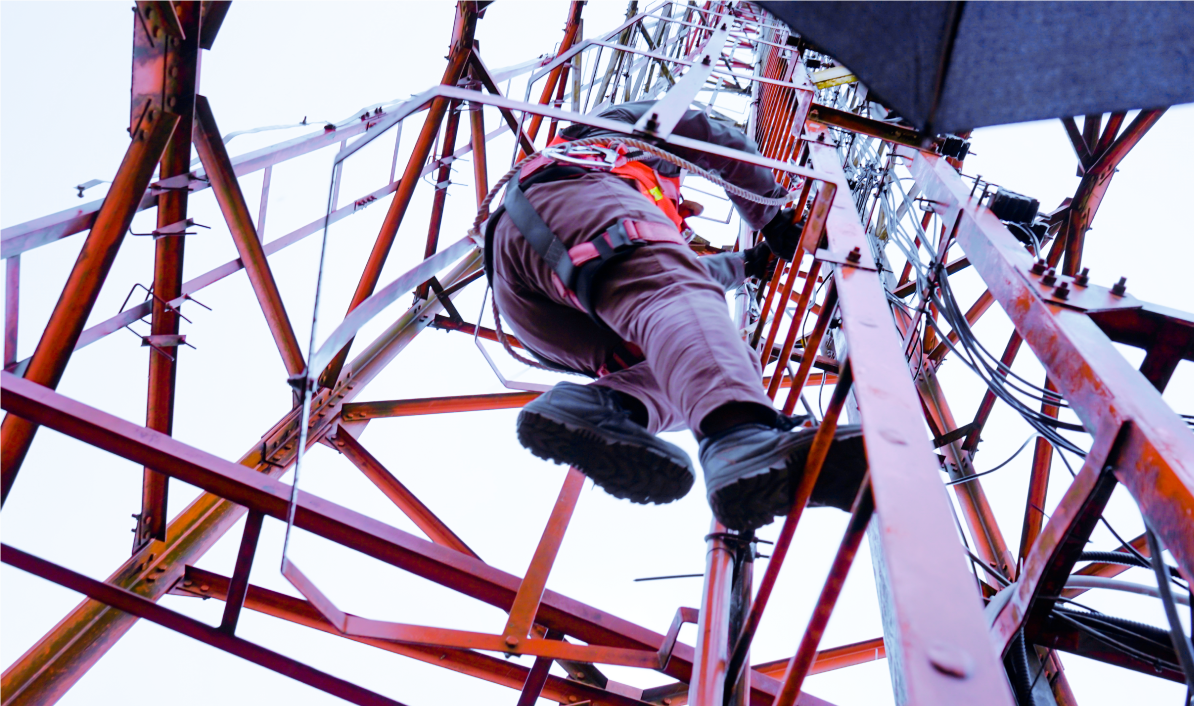 Kami merancang dan menyediakan layanan network maintenance outsourcing services (MS) secara keseluruhan untuk klien dengan menggunakan teknologi terbaru dan mengadopsi kerangka kerja metodologi industri terbaik dan praktik terbaik serta sumber daya terampil untuk memastikan bahwa jaringan mencapai Kinerja dan SLA yang unggul.
Kami memiliki tim dinamis yang terdiri dari para ahli profesional dan multi-skill yang sangat berkualitas dan berpengalaman termasuk Senior Management Team, Consulting Engineers, Project Managers, Operational Service Manager, Service Supervisor, Technical Specialist (BSS/OSS) Engineer, Field Engineers (Base Station, Transmissions, Optical Trunk/link System, In-Building System, Power system, CME Technician, Operational Service Administrator, Logistic and Facilities Officer).
PMT terus memperluas visi dan operasi bisnis kami dengan terus menambahkan layanan baru ke dalam portofolio solusi yang luas. Seperti Smart Lock dan Managed Service NOC.
SITE MAINTENANCE SERVICE yang kami tawarkan:
- Preventive Maintenance (PM)
- Corrective Maintenance (CM)
- Site Acceptance Test (ATP) and Hand Over Process
- Site Access and Key Management
- Stolen Case handling (Police Report, Site Incident Report (before and After))
- Fault Dispatch / Customer Complaint Handling for the sites
- Helpdesk Monitoring 24 Hours
- Site Keeper Management
- Community Case Handling
- Survey & Audit
- Refueling
- 3rd Party Management
- Spare Part handling
- Materials and Consumable Part
- Verticality

Pekerjaan Tambahan :
- Asset Management (Inventory Management System)
- Site Audit

Struktur Kerangka Managed Services PMT:
- PMT Senior Management Team
- Performance Services Management
- Quality & Policy Control
- PMT Helpdesk Center 24x 7
- Service Coordinator and Finance administration
- Preventive Maintenance Database administration
- Cluster and Field Maintenance Team for
- Corrective Maintenance Services
- Preventive Maintenance services
- Permanent /Mobile genset Services
- Rectification Services Team
- Site Acceptance (ATP) Team
- Integrated Management
- Site Spare Part management
- Site Management
- Field Vehicle Administration & GPS monitoring
- Vendor Management, Procurement and Logistic Management Human Resources dan
- Training Administration
- Security Management

Permintaan untuk Dihubungi & Pertanyaan?
---